lewie wrote:is this concidered a center fire bp riffle?
The Knight Vision is a very good break open muzzleloader. When I got the first one I ever tested I was really surprised at how well the gun was actually built. The GM barrel really makes the gun a shooters guns.
Mechanically, i was surprised at the lock up mechanism - it is a positive and strong system. Cleaning the rifle is pretty easy also. Removal of the trigger system and/or firing pin system is really easy and makes cleaning a breeze when needed.
This is the one that I had...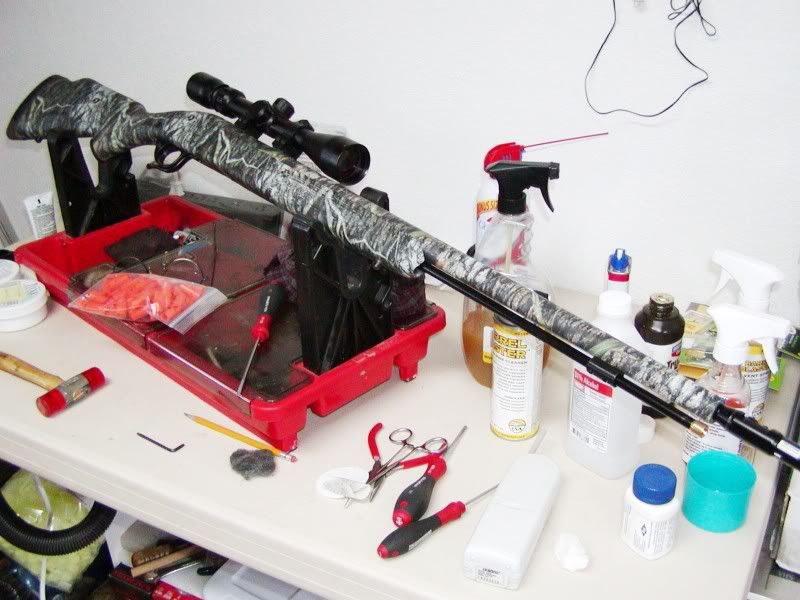 This is the first target shot from the new gun, I felt it really showed a lot of promise...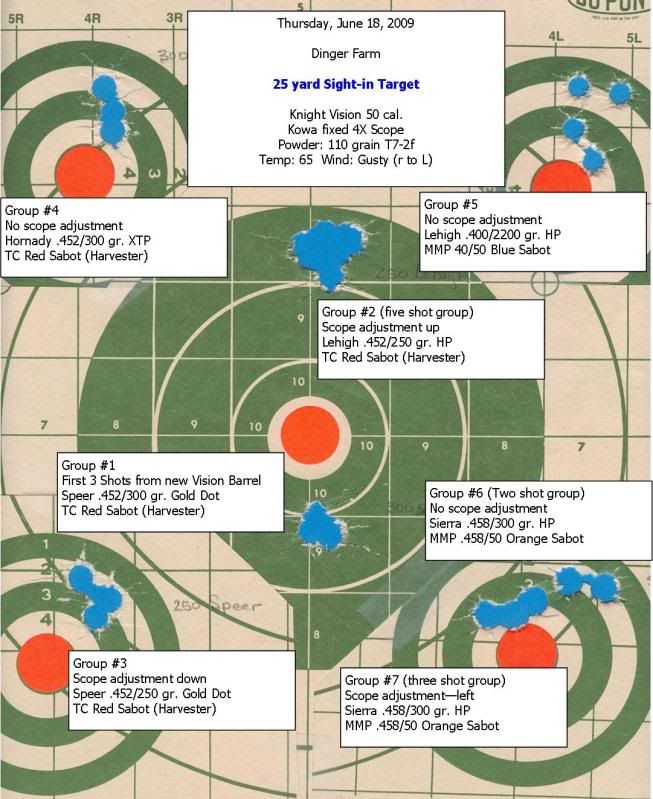 The gun will shoot BH but I primarily shoot T7. The next picture shows the breech area after shooting the target shown above. It was a whole lot cleaner than I would have expected...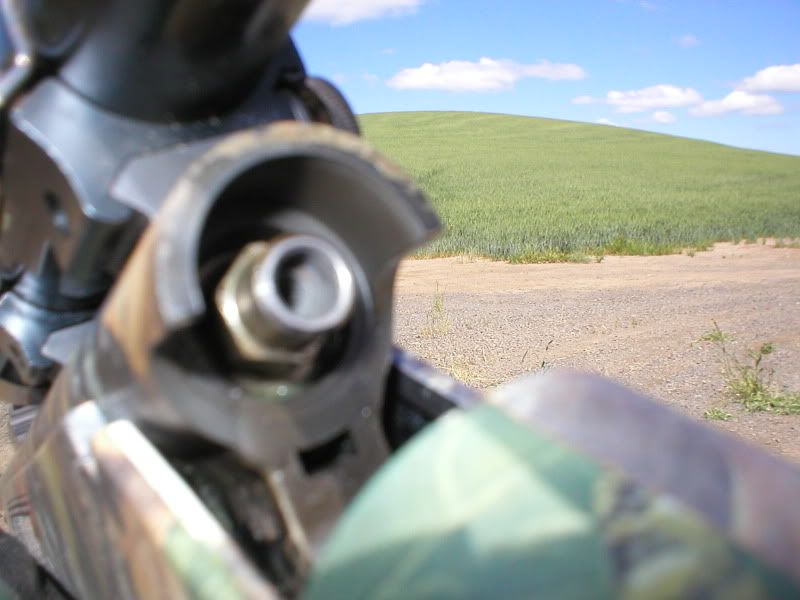 There are a couple of things that I did not really like but did not effect the ability of the gun to shoot really well. I wish the trigger were adjustable. I alos really do not like the loks of the reciever, it reminds me of a shotgun reciever. The reciever and the LOP of the scope may cause slight problem. Because of the reciever the scope is mounted forward from the face and can cause a eye rekief problem. The problem can be fixed by decreasing the LOP or by using extended rings in reverse.
Really a good gun, esoecially for the price..