Decided to do some long range shooting today. It's unbelievable how much the wind effects a ML bullet. Early this afternoon the wind was blowing hard enough to move my bullet 27 inches to the right at 318 yards. I got my scope adjusted vertically then quit till the evening when the wind calmed down. Here's a picture from early this afternoon.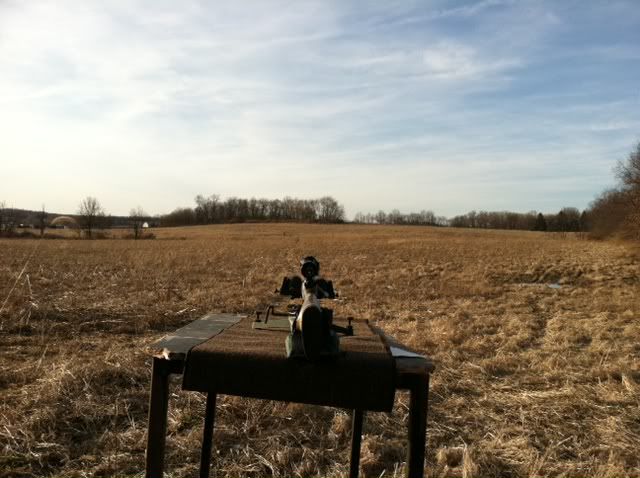 I went back out this evening and shot a couple groups at 318 yards and 375 yards. The Scope i was using was a Swift premier 4x12x40. I chose this over my Leupold Ultimate Slam because of the extra power. I will say the ballistic reticle would of been much easier to start with but that's okay.
The first target here is at 318 yards.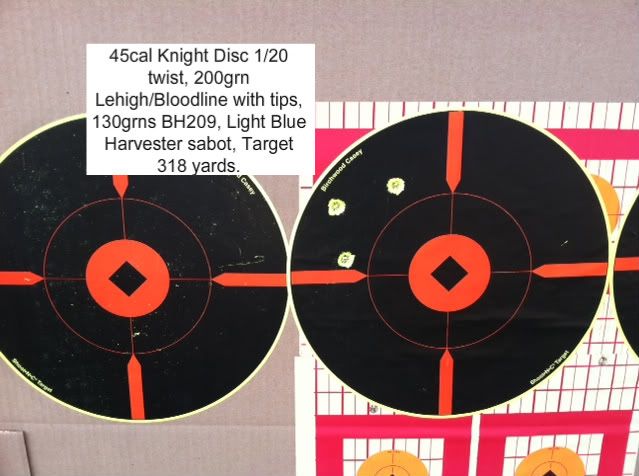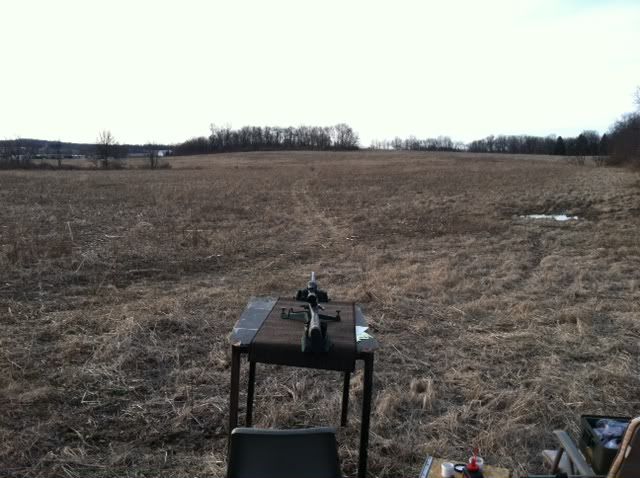 The next target is 375 yards. The bullet actually dropped 11 inches from 318 yards to 375 yards.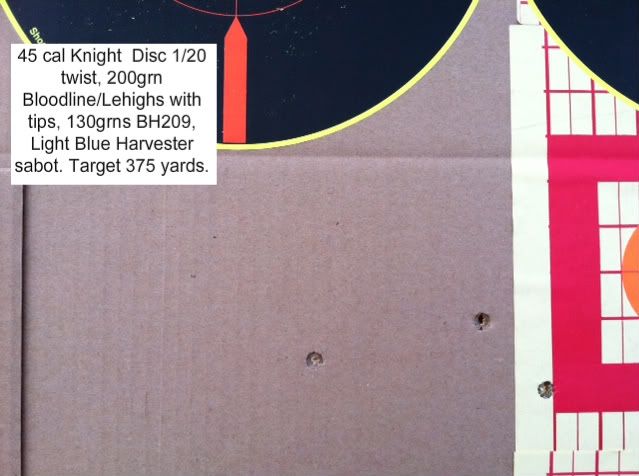 The bullets being used are in the testing stages. These bullets with tips will not work in a 1/30 twist 45cal barrel. The older Knight Disc guns with 1/20 twist barrels shoot these bullets with tips AWESOME. I'm hoping Knight brings back the 1/20 twist barrels someday soon.
This picture below shows how long the Lehigh/Bloodlines are on the left compared to the 200grn SST and the 195 Barnes.